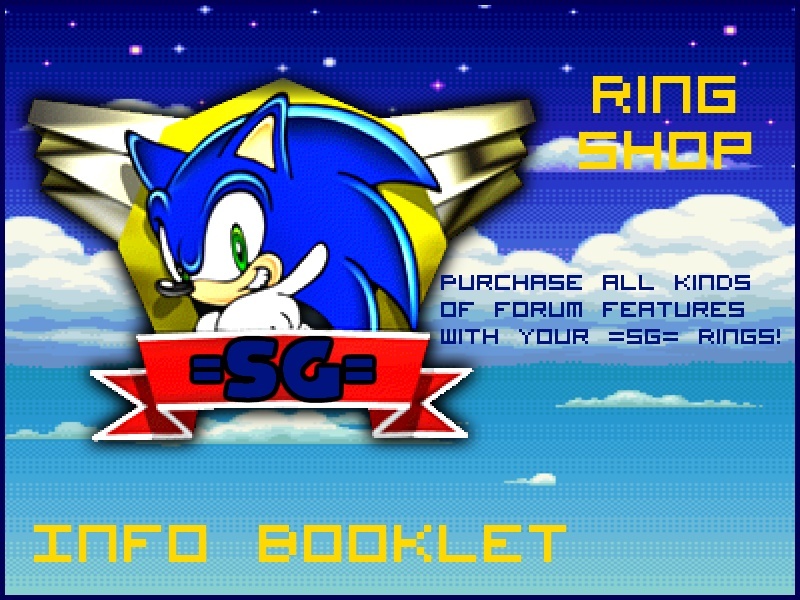 ~Welcome to the =SG= RingShop!
Page 1: What is the RingShop?
The RingShop is =SG= Sonic Genesis Forums' very own store. You can use =SG= Rings you acquire by posting, to purchase some very valuable forum features.
Page 2: What are =SG= Rings?
=SG= Rings (Otherwise known as Sonic Genesis Rings) are the currency of this forum. You can acquire =SG= Rings by posting. You can also get a Rank Bonus by posting enough times to get to a certain rank.
(I.E: Say you are a new member, If you post 75 times and get to A Rank status, You will be awarded 100 Bonus =SG= Rings!)
Page 3: How to Purchase
To purchase a feature, either PM the Shop Founder or the Shop Employees.
And that's all there is to it!